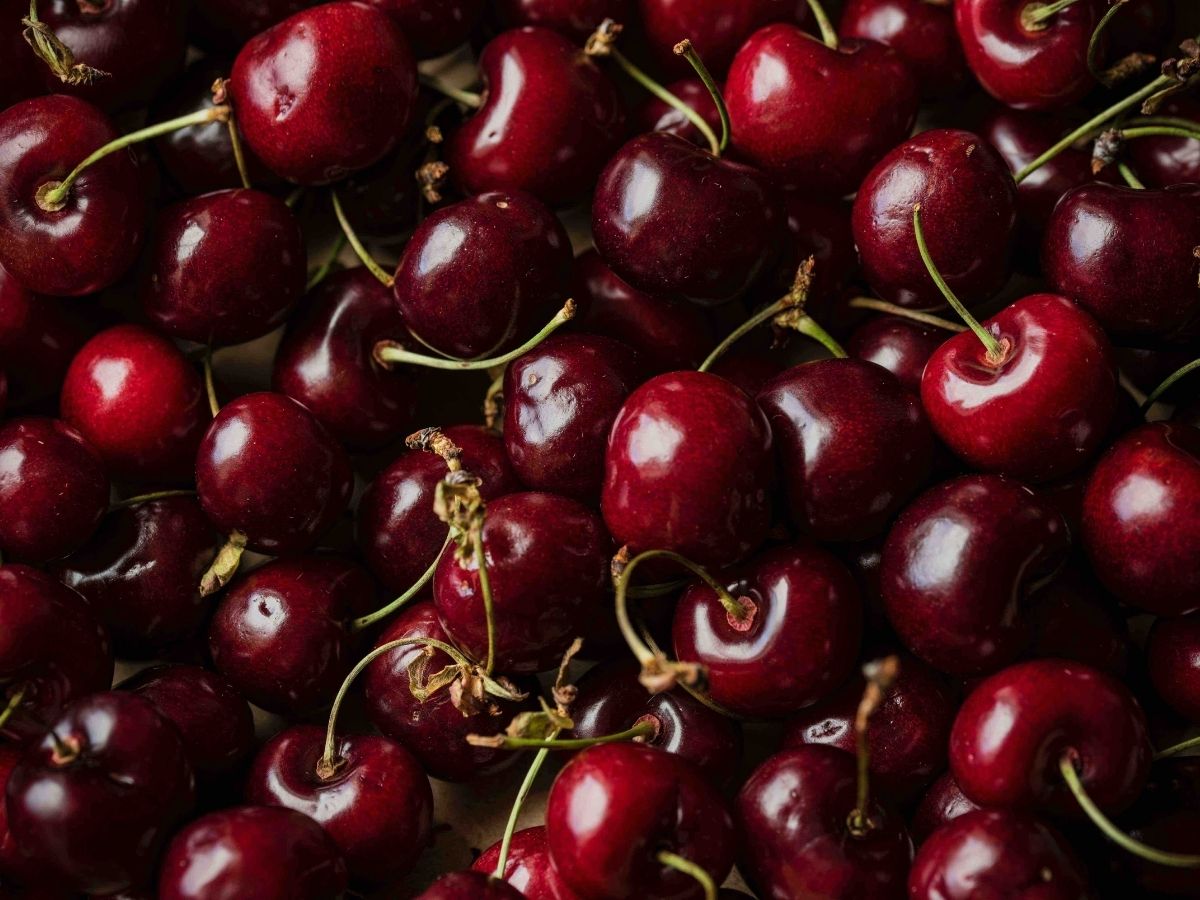 Breaking down Tart Cherry
What you need to know about the muscle recovery & anti-inflammatory supplement.
You may be surprised to learn that tart cherries are useful for more than just baking.  In fact, cherries have powerful properties that support muscle health, joint and tissue health, and your immune system.*  Here's everything you need to know about about our Tart Cherry Supplement, and how it can help benefit you in your daily life.
Tart cherries are full of flavonoids
Flavonoids are plant compounds found in a variety of fruits and vegetables and are known for their wide number of health benefits.  The flavonoids found in tart cherries (Anthocyanins and a small amount of melatonin) are specifically high in antioxidants and are anti-inflammatory. * 
Fun fact: Flavonoids are responsible for the bright colors you see in fruits and vegetables!
Cherry Supplements Support Endurance Exercises
Studies show that using tart cherry supplements while weight lifting  can alleviate muscle soreness and aid in the recovery of strength loss.*  In aerobic exercises, such as running, swimming, or cycling,  it has been shown to increase performance.  Tart cherry also can reduce immune and inflammatory stress in these cardio exercises. If you are currently training, this is  a helpful supplement for muscle recovery. *
Tart Cherry Promotes Wellness at the Cellular Level
Remember flavonoids? The high level of antioxidants found in these  phytonutrients contribute to overall cellular health.  They support your immune system and have antibacterial, antiviral, anti-inflammatory, and antithrombotic (prevent blood clots) properties.*  Among their many health benefits, the flavonoids found in tart cherry contribute to the health of your:
Joints

Muscles

Collagen structures

Eyes

Arteries

Cognitive function
Tart cherry promotes holistic wellness.*
Created With the Highest Quality Ingredients
At Anew Vita, we only use the highest quality ingredients in our supplements.  Our tart cherry powder is produced from the skins of Montmorency tart cherries (Prunus Cerasus).  We source it from CherryPURE® that has a 50:1 concentrate, which is equivalent to 25,000 MG.  
You can rest easy knowing that our tart cherry supplement is:
Clinically Tested for Muscle Recovery and Inflammation

Non GMO

100% plant based and Vegan

Encased in a vegetable capsule

No unnecessary additives or fillers
Does tart cherry sound like a good fit for your lifestyle?  Buy yours today and browse all of our supplements to help you mindfully pursue health and self care.